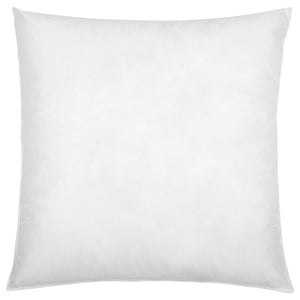 Each pillow form is filled with all-new 100% water resistant white polyester fibers in a white polypropylene shell.
The polyfill is processed by a state of the art pillow machine, with only all-new (non-recycled) polyester, ensuring top-of-the-line quality.
Other pseudonyms for pillow forms include: cushion inserts, pillow fillers, cushion stuffers, pillow inserts and throw inserts. Many names, one simple product.
Hypoallergenic 

New Material 

Mildew Resistant 

18"x18" square